Kevin O'Meara | Chief Executive Officer
Kevin O'Meara is an experienced Chief Executive Officer and Board Member, having led both private equity-owned and public companies from inception to $2.4 billion of annual revenue. He has also served on the boards of portfolio companies owned by blue chip private equity firms including Blackstone, Ares Management and American Securities.

Since May 2023 Kevin has served as the Chief Executive Officer of RoadSafe Traffic Systems, one of the country's leading providers of infrastructure services. Prior to Roadsafe, Kevin was the CEO of DIRTT Environmental Solutions (NASDAQ:DRTT; TSX:DRT), North America's largest provider of prefabricated, modular interiors for non-residential projects. Before DIRTT, Kevin worked as an advisor to private equity firms across all aspects of the investment and value creation process for a variety of manufacturing, distribution, and business services companies. He served on the boards of six portfolio companies and chaired an audit committee.

Kevin's first CEO role was with Atrium Corporation, one of North America's largest manufacturers and distributors of vinyl and aluminum windows. Prior to Atrium, Kevin was one of three founders of Builders FirstSource (NASDAQ: BLDR), a leading manufacturer and distributor of building products. Kevin initially served as the company's CFO, ultimately being named President & Chief Operating Officer.

Kevin began his career as an investment associate at two private equity firms and served as a strategy consulting Manager at Bain & Company. He earned his MBA at Harvard Business School and has degrees in accounting and economics from Southern Methodist University where he graduated summa cum laude. He has maintained his CPA license.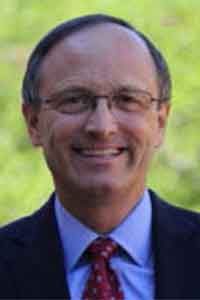 Ron Kruczynski | Chief Financial Officer
Ron joined RoadSafe in 2021 and brings with him nearly 30 years of financial leadership experience from a diverse set of complex industries, including retail, manufacturing, financial services, construction and media. He also serves as Chairman of the Board of the non-profit Servv International, one of the first fair trade organizations in the world and which supports efforts to provide employment and fair wage opportunities to local artists around the world. Ron is a Certified Public Accountant and attended Augustana College where he received his BS in Accounting and Finance and later received his MBA from DePaul University.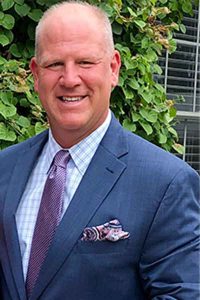 Louis Angerame | Chief Information Officer
Louis is an innovative information technology leader with over 20 years in diverse roles as CIO, Founder and CTO of cloud-based services, Director of Professional Services for a market leading construction software company and most recently, RoadSafe's Director of Business Process Management. As a creative problem solver and strategist, Louis's expertise includes business and organizational process improvement, software development, change management and deployment of large-scale ERP Systems. He is a graduate of St. John's University with a B.S. degree in Computer Science.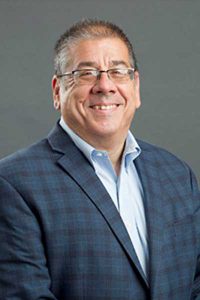 Christa Bertolini | Chief People Officer
Christa joined RoadSafe in 2022 with 20 years of human resources experience and has built and led high-performing HR teams and strategies. Focusing on the values of integrity, efficiency, and collaboration, Christa and her teams have improved the employee experience by using technology, wellness communication, and investment in training at all levels. She has also led a variety of merger and acquisition transactions, inclusive of organizational design and leader of change management efforts. A senior executive with expertise in retail and healthcare where she started her career in retail operations progressing into Human Resources. In addition, Christa has held the head of HR role at WellNow Urgent Care as the Senior Vice President. Christa is a graduate of Lewis University with a Bachelor of Science focused in Business Administration. She is a runner, a fan of watching her girls play competitive soccer, and enjoys reading. She and her husband, Michael, who is also a Lewis University graduate, reside in Naperville, Illinois.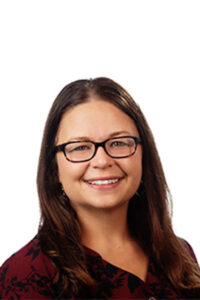 Maggie Bennett | Vice President and General Counsel
As Vice President and General Counsel, Maggie oversees RoadSafe's legal, risk and human relations departments. Maggie joined RoadSafe in 2011 after a decade in private practice in the Chicagoland area where she represented clients in complex commercial disputes before state and federal courts and administrative agencies. Maggie received a B.A. in Communication from Boston University, an M.A. in Communication from Drake University, and her Juris Doctorate from Drake University.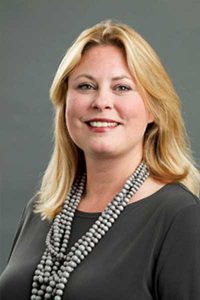 Drew Himber | Vice President, Corporate Development
Drew joined RoadSafe in 2023 and has more than a decade of experience leading corporate development teams and large strategic initiatives. At RoadSafe, Drew leads merger-and-acquisition activities including identifying, developing, and evaluating merger-and-acquisition plans, as well as program management of integrations. Previously, Drew led the M&A and strategy functions of multiple private equity backed portfolio companies including WernerCo and KaufmanHall. He also led M&A and strategy activities at Masco Corporation globally. Prior to that, Drew led M&A, strategy and operational improvement projects for Fortune 100 companies as a management consultant at Deloitte. He is a graduate of the University of Southern California where he received his BS in Business & Finance and later received his MBA from INSEAD in Paris, France.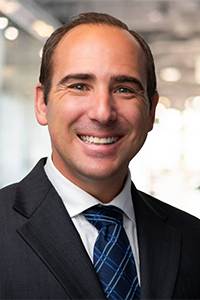 Paul Di Martino | Vice President, Industrial Services Group
RoadSafe has capitalized on Paul's nearly 30 years in the traffic control and road striping industry by putting him in front of the Industrial Services Group, the fastest growing division of RoadSafe. Paul's commitment to safety and customer service has led RoadSafe to be the preferred provider to many of the Nation's largest railroad and utility customers. Paul has a B.A. in Accounting from Merrimack College.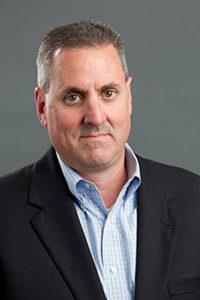 Shady Hajjar | Vice President, Highway Services Group East
When Shady joined RoadSafe in 2013, he brought with him nearly a decade of experience working for some of the largest heavy highway contractors in the Midwest. Shady oversees traffic control and pavement marking operations in multiple states that serve heavy highway contractors and support RoadSafe's Highway Services Group. Shady is a past president of the Illinois ATSSA Chapter and is a board member on multiple construction associations. He received a degree in Structural Engineering and Construction Management from the University of Illinois and received his Executive MBA from Northwestern University, Kellogg School of Management.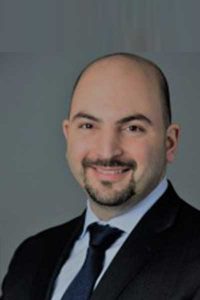 Jay Tisdall | Vice President, South & West District
Being born into the industry, Jay is RoadSafe's leader for pavement marking operations. His 40 years of experience ensures the quality delivery of thousands of miles of pavement marking applications a year throughout the western half of the Nation. Jays' expertise is paramount to RoadSafe's selection and utilization of the most cutting edge equipment and materials. Jay is true industry leader and serves a member of ATSSA's Pavement Marking Committee. Jay has a BA in Management from Western State College.